About HARRISBIOMEDICAL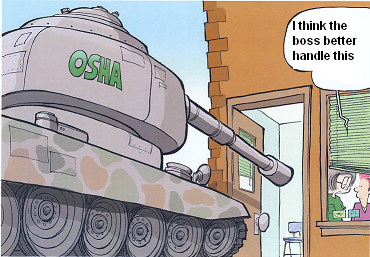 HARRISBIOMEDICAL has been helping Dental and Medical practices since 1989. Our goal is simple: Take the worry out of the regulations but assure your staff and patients that your practice is the safest possible place for them.

Why Choose HARRISBIOMEDICAL (PDF)


Why Choose HARRISBIOMEDICAL?
| | |
| --- | --- |
| • | Knowledge and experience. If you have a problem or challenge in your practice, we've probably dealt with it before. Let our years of experience work for you. |
| • | We work for you. The services we provide are tailored to you and your practice. It is just as if you had compliance expert on staff. |
| • | Simplicity. Don't make compliance tougher than it has to be. We've been doing this for years. "One-Stop" compliance is your answer to ensuring that it's done right. |
History

HARRISBIOMEDICAL is one of the country's leading compliance firms, providing a full range of client services designed to help the health care industry respond to the mandates of OSHA [WISHA in Washington State], HIPAA, and Health Department regulations. It established its leading edge reputation by responding to client needs in direct, reliable, and accountable ways.

With its Infectious Waste Management Plan, in 1989, it was the first to respond to the needs of a dental community which had little knowledge of the newly legislated requirements. The subsequent introductions of its Accident Prevention, Hazard Communication, Exposure Control, and Tuberculosis Prevention programs, led to HARRISBIOMEDICAL becoming the health care industry's answer to compliance concerns.

The HIPAA Privacy and Security programs were a natural extension of the HARRISBIOMEDICAL package of compliance tools. In response to the confusion and alarm occasioned by the launching of HIPAA, HARRISBIOMEDICAL crafted one of the most comprehensive and user-friendly written programs offered anywhere. The One-Stop HIPAA compliance program quickly became recognized as one of the health care industry's best.

Healthcare has always faced the challenge of complying with regulations which can vary widely from city to city and state to state. The need for geographically sensitive compliance seminars was apparent and in 1990, HARRISBIOMEDICAL began offering nationwide local seminars, based on the specific regulations governing health care in a specific area. The training conferences were immediately embraced and very successful. As of April, 2016, nearly 135,000 dental and medical professionals have attended HARRISBIOMEDICAL training.

HARRISBIOMEDICAL is recognized as the company that can not only ensure immediate written compliance, but can answer the ever troublesome OSHA-based and generated questions. This added "information service" contributes significantly to HARRISBIOMEDICAL's reputation as the "Compliance Company".


Leadership

Terre L. Harris is the C.E.O. of HARRISBIOMEDICAL. He has nearly thirty-seven years private sector experience in the regulatory field and governmental theater, with more than twenty-five years specific to the health care compliance arena. His most unique experience is especially relevant to OSHA, HIPAA and the safety and health field.

Terre designed and wrote all the HARRISBIOMEDICAL programs and training curricula. His ability to transform confusing and tangled regulations into understandable and functional compliance programs has been a boon to the dental and medical communities.

He has spoken on OSHA and HIPAA compliance throughout the country at study clubs, symposiums, seminars, conventions and universities. His background in the theatre and his personal belief that people learn best and remember longer if they can laugh at the same time has helped place Terre's speaking engagements and training programs among the best and most enjoyable in the industry.